Careers
Below you will find the employment opportunities currently available at Burnett Dairy Cooperative.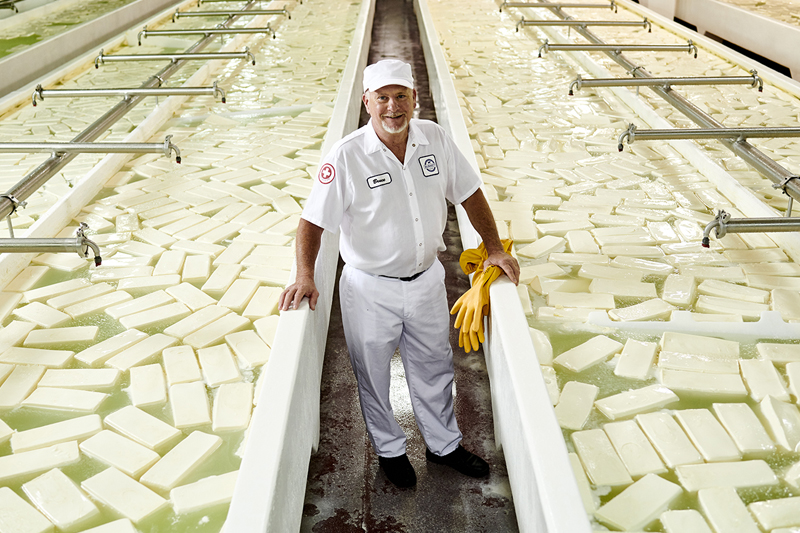 Join a successful and award-winning cheese manufacturing company where your contributions make a difference and there is always an opportunity for growth and advancement!
In addition to competitive wages, an excellent work environment, and a company history of stability and security, Burnett Dairy Cooperative is happy to offer the following benefits:
Health Insurance
Vision Insurance
Dental Insurance
Employer Paid Life Insurance
Employer Paid Long-Term Disability
Paid Vacation and Sick Time after 60 days
401(k) with generous company match
Profit Sharing
Tuition Reimbursement
Employee Discounts
Not all benefits are available for part-time employees.
Now offering a $750 sign on bonus for all PT/FT positions! 
---
Current Openings at our Grantsburg location:
---
PLC Programmer
The PLC (Programmable Logic Controller) Programmer is a contributing team member in the Maintenance department as well as the IT department.  Responsibilities include, but are not limited, to the installation and maintenance of plant industrial controls, electrical equipment, and overall electri-mechanical systems within the dairy production plants.  The PLC Programmer will diagnose/repair/maintain/modify electrical problems of plant and packaging/processing equipment and perform electrical/mechanical building maintenance, installations and repairs.  Additional responsibilities include designing, writing, troubleshooting, and modifying PLC programs utilizing specific hardware/software and assisting with diagnosing/repairing/maintaining facility boiler system (and sub-systems) and NH3 (anhydrous ammonia) refrigeration equipment and HVACs.
In order to be successful in this position, we are looking for candidates with the following skills and experience:
High school diploma or equivalent combined with 3 years field experience required, Electrical Engineering, Electronic Technology degree or equivalent preferred.

Must have working knowledge and be thoroughly familiar with the fundamentals of the National Electrical Code

Must be able to read and understand electrical, schematic diagrams, and mechanical component drawings; machine drawings and part blueprints

Ability to collaborate and communicate effectively with all levels of the organization, with other departments, technical teams, cross functional teams, and suppliers

Must be adaptable, innovative, and eager to continue learning and growing with the company's direction

Computer use required, demonstrated knowledge of Microsoft Office software

Strong written and verbal communication skills and positive attitude

Ability to use critical thinking to problem solve and 

function in an active and demanding work environment
Availability:
Availability requirements include; days, evenings, weekends, and holidays

Ability to fulfill off hours service calls

Regular and dependable attendance is required

Occasional travel required between production facilities
---
Production Workers 
Burnett Dairy Cooperative is currently looking to hire full-time production employees to work in various manufacturing departments of our cheese production facility. All applicants must be 18 years old to apply. Multiple positions and shifts are currently available.  Based on the needs of production, the ability to work flexible shifts and adapt to changing work schedules is required. Burnett Dairy Cooperative offers competitive wages, great benefits, and an excellent work environment.  Join our team today and complete the online application below. 
---
Current Openings at our Cady Cheese location in Wilson, WI:
---
Cheesemaker (9 pm-7 am)
Join the Cady Cheese team as a licensed Cheese Maker.  The Cheesemaker accurately performs cheese making functions that include operating machines (vats, pasteurizer, separator, UF, RO and the Polisher) that pasteurize and cook the milk, monitor the cooking temperature, and mix ingredients for the cheese, within established standards and guidelines.  Other responsibilities include maintaining accurate records of the cheese making process to include pasteurization charts, ingredient and product traceability and inspecting product for non-conformities and reporting any deviations. 
The qualifications for this position include:
WI Cheese Makers License

Pasteurizer's Certificate

6 months Cheese Operations experience preferred
Availability
Night shift and alternating weekends and holidays as work load demands.

Weekly work hours may exceed forty, with supervisor pre-approval.

Regular and dependable attendance is required.
---
Milk Intake Assistant (Part-Time or Full-Time)
Burnett Dairy Cooperative is currently hiring for an Intake Assistant.  The Intake Assistant receives incoming milk performing required testing for the presence of antibiotics, acid and pH levels. The assistant maintains the Intake area as good manufacturing practices require. Must be able to work independently with little supervision.  Some of the essential duties include collecting and testing milk samples, inspecting milk for non-conformities, documenting data, and monitoring silo activity.  
Qualifications:
Education/Experience
High school diploma or equivalent preferred

Basic computer skills preferred; Excel

Maintain a Milk, Food & Water Analyst Certification; we will train and help to obtain the initial certification

Drug Screening: Charm SL (Safe Level); we will train and help to obtain the initial certification
Physical Demands
Occasionally required to lift/carry 40 - 50 pounds

Occasionally required to bend, stoop, reach and lift above shoulders, kneel, balance and crouch

Required to climb ladders multiple times throughout shift

Must be able to stand, walk and use fine motor coordination throughout the entire shift
Availability
Schedule varies based on a part-time or full-time position, this is a Monday-Friday position with

every other weekend as scheduled. 

Regular and dependable attendance is required.
---
Burnett Dairy Cooperative Applications
Burnett Dairy Cooperative Employment Application
Burnett Dairy Cooperative Driver Application
To apply at our Grantsburg location, please complete the Burnett Dairy Cooperative Employment Application.  You may email your application and/or resume to jobs@burnettdairy.com, or call Jamie Swan at 715.689.2010 or Becky Popp at 715.689.2005 for more information. 
To apply at our Cady Location: please complete the Burnett Dairy Cooperative Employment Application. You may email your application and/or resume to jill.filkins@cadycheese.com or call Jill Filkins at 715-772-4218 for more information.