Careers
Below you will find the employment opportunities currently available at Burnett Dairy Cooperative.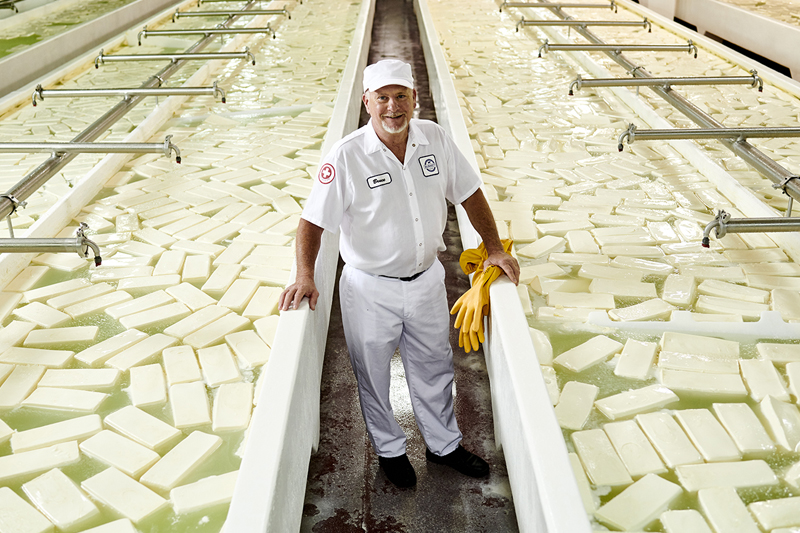 Join a successful and award-winning cheese manufacturing company where your contributions make a difference and there is always an opportunity for growth and advancement!
In addition to competitive wages, an excellent work environment, and a company history of stability and security, Burnett Dairy Cooperative is happy to offer the following benefits:
Health Insurance
Vision Insurance
Dental Insurance
Employer Paid Life Insurance
Employer Paid Long-Term Disability
Paid Vacation and Sick Time after 60 days
401(k) with generous company match
Profit Sharing
Tuition Reimbursement
Employee Discounts
Not all benefits are available for part-time employees.
---
Current Openings at our Grantsburg location:
---
Quality Control Technician (2nd Shift):
Food Safety and Quality are one of the highest priorities for our company. The Quality Control Technician will fill an essential role in the monitoring and advancement of our safety and quality programs. Through daily performance quality checks as well as short and long term projects, the Technician will ensure the integrity of all products produced by Burnett Dairy. The Technician shall have a scientific base of knowledge, and the ability to communicate effectively with all levels within our company.  In order to support the off-shifts, candidates for this position will need to work on 2nd shift.  
Some of the primary job functions and responsibilities include: testing samples for moisture, fat and salt content, performing pH readings on various milk, cream and cheese products, prepping samples for Pathogen testing, and assisting with Environmental sampling.  
Qualifications:
High level of organizational skills, including written and verbal communication, creative problem solving, positive attitude and commitment to company goals.

Maintain accurate and organized records of QA/QC activities.

Ability to work independently with integrity.
Education/Experience:
Preferred 3-5 years' experience in food manufacturing/dairy environment.

Knowledge of HACCP management; SQF experience and SQF certification; GMP experience is preferred, but not required. 
---
General Store Clerk-Part-Time
Burnett Dairy Cooperative is currently hiring a part-time Store Clerk to support the General Store.  This position includes all work pertaining to the sales floor including assisting customers, stocking shelves, using a forklift to load and unload orders, fill propane tanks, and complete all other services offered by the General Store. The right candidate for this position will have excellent customer service skills, be a motivated self-starter, and enjoy working as part of a team. Requirements: ability to lift 60 lbs and continuously be on your feet. If you want to be apart of a positive, fun, and service lead atmosphere please apply! Must be 18 years of age.
---
Production Workers 
Burnett Dairy Cooperative is currently looking to hire full-time production employees to work in various manufacturing departments of our cheese production facility. All applicants must be 18 years old to apply. Multiple positions and shifts are currently available.  Based on the needs of production, the ability to work flexible shifts and adapt to changing work schedules is required. Burnett Dairy Cooperative offers competitive wages, great benefits, and an excellent work environment.  Join our team today and complete the online application below. 
---
Seasonal Opportunities
Burnett Dairy Cooperative is recruiting for the following seasonal opportunities to support our local customers during the spring season: 
The Agronomy Driver position is responsible for transporting products from Burnett Dairy Cooperative Feed and Agronomy departments to local customer farms, regional grain terminals, and between onsite structures within the spring Agronomy season.  To be successful in this position candidates must be a motivated team member who can stimulate continued growth of the company by attracting new customers, maintaining good working relationships with current customers, and providing our patrons with industry-leading service.    
Agricultural Applicator-Dry Spreader is responsible for operating state-of-the-art equipment, operating and maintaining applicator equipment, record keeping, maintain equipment and tools used in the application process.  Apply fertilizer in accordance with work orders and all applicable laws regarding crop nutrients applications.  Install, adjust and perform minor maintenance and repairs on application equipment to ensure operating efficiency and effective application.  Perform deliveries as needed.
All applicants need to meet the following requirements in order to be eligible for these positions: 
Availability:
The position is 40+ hours/week, must be available to work 7 days per week during the spring season.
Work will primarily be performed outdoors on and around commercial agriculture equipment and machinery.
Works hours as required in the feed department
Education:
High school diploma (or equivalent)
2 years of similar experience preferred
Certification/License:
An unrestricted class B CDL with Tanker and Air Brakes endorsements is preferred. Class A CDL is preferred and may be required for certain tasks.
Be able to obtain and maintain a forklift license and safely operate a forklift.
Must consistently maintain a clean driving record.
If you're interested in an opportunity, please complete the Burnett Dairy Cooperative Driver Application 
---
Current Openings at our Cady Cheese location in Wilson, WI:
Milk Intake Assistant:
Burnett Dairy Cooperative is currently hiring for an Intake Assistant.  The Intake Assistant receives incoming milk performing required testing for the presence of antibiotics, acid and pH levels. The assistant maintains the Intake area as good manufacturing practices require. Must be able to work independently with little supervision.  Some of the essential duties include collecting and testing milk samples, inspecting milk for non-conformities, documenting data, and monitoring silo activity.  
Qualifications
Education/Experience
High school diploma or equivalent preferred

Basic computer skills preferred; Excel

Maintain a Milk, Food & Water Analyst Certification; we will train and help to obtain the initial certification

Drug Screening: Charm SL (Safe Level); we will train and help to obtain the initial certification
Physical Demands
Occasionally required to lift/carry 40 - 50 pounds

Occasionally required to bend, stoop, reach and lift above shoulders, kneel, balance and crouch

Required to climb ladders multiple times throughout shift

Must be able to stand, walk and use fine motor coordination throughout the entire shift
Availability
Availability requirements include: noon - 8pm weekdays and/or 5am until done on weekends (rotating), approximately 10 hours, weekends and some holidays

Regular and dependable attendance is required.
Job Types: Full-time, Part-time
---
Burnett Dairy Cooperative Applications
Burnett Dairy Cooperative Employment Application
Burnett Dairy Cooperative Driver Application
To apply at our Grantsburg location, please complete the Burnett Dairy Cooperative Employment Application.  You may email your application and/or resume to jobs@burnettdairy.com, or call Jamie Swan at 715.689.2010 or Becky Popp at 715.689.2005 for more information. 
To apply at our Cady Location: please complete the Burnett Dairy Cooperative Employment Application. You may email your application and/or resume to jill.filkins@cadycheese.com or call Jill Filkins at 715-772-4218 for more information.