Careers
Below you will find the employment opportunities currently available at Burnett Dairy Cooperative.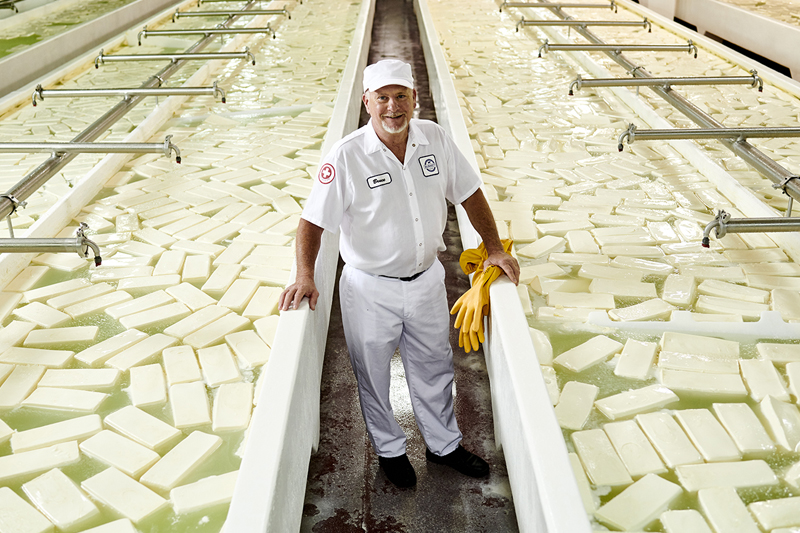 Join a successful and award-winning cheese manufacturing company where your contributions make a difference and there is always an opportunity for growth and advancement!
In addition to competitive wages, an excellent work environment, and a company history of stability and security, Burnett Dairy Cooperative is happy to offer the following benefits:
Health Insurance
Vision Insurance
Dental Insurance
Employer Paid Life Insurance
Employer Paid Long-Term Disability
Paid Vacation and Sick Time after 60 days
401(k) with generous company match
Profit Sharing
Tuition Reimbursement
Employee Discounts
Not all benefits are available for part-time employees.
Now offering a $750 sign on bonus for all PT/FT positions! 
---
Current Openings at our Grantsburg location:
---
Loaf Pack Night Production Supervisor
This supervisory position is responsible for all aspects of packaging cheese on 2nd shift.  This includes production scheduling, quality control, knowledge of all machinery, and coordination of staff schedules and training and department productivity.  The supervisor is responsible for the cleanliness and sanitation of the department, as well as accurate recording of all production information.  Must be mobile and able to direct a team, in a changing work environment.  This is a working supervisor position so working on the production floor is required.  
The job requirements for this position include the capability to lift/push/pull/stack up to 50 lbs., the ability to be a licensed forklift operator, and work every other weekend.  The shift starts between 3-4 pm and goes until the work is finished.  To be successful in this position we're looking for candidates with strong written and verbal communication skills, a positive attitude, dependable attendance, and effective leadership skills to motivate their team for optimal production.  
---
Precision Field Agronomist
Our Agronomy Division is currently recruiting for a newly created position.  The Precision Field Agronomist is responsible for growing market share through sales, building strong relationships with customers and providing leading-edge agronomic advising services in both traditional agronomic principles with a strong sub-field environmental focus and digital products. To help increase sales and market share growth, this position will advise and assist the farmer customers and sales team to make business decisions to create the most efficient and profitable farm plan by focusing on grower specific management products that extend soil fertility, crop care (herbicide, fungicide, others), plant growth and development as well as current production practices to data management and analytics.  This position will also provide crop advise to growers by collecting grower data, providing grower crop plans, rotations and product positioning. The job requirements for this position include:
Education/Experience:
Four-year bachelor's degree in Agronomy, Agriculture Business or related field with 2+ years of experience or Associates degree with 5+ years of related experience.

Must obtain a Certified Crop Advisor certification within 1 year of employment.

CDL and applicators license preferred.

Knowledge of Precision Agriculture preferred.

Manure Management Plan (MMP) experience required.
Skills:
Strong written and verbal communication skills and positive attitude.

Demonstrates passion for exceeding customer needs and the ability to influence and help customers to take optimal decisions.

Strong listening skills to carefully and effectively appreciate unique customer needs and align them into compelling value propositions.

Ability to function in an active and demanding work environment.

Oral communication, writing, and interpersonal skills.
---
Propane Delivery Driver
Burnett Dairy Cooperative is currently accepting applications for a full-time Propane Delivery Driver.  The main responsibilities of this position are to deliver and maintain propane tanks for local residential and industrial customers in an efficient, punctual, and safe manner.  Delivery includes both will call and scheduled customers per planned route.  As a representative of Burnett Dairy Cooperative, you are a key point of contact for our customers and are relied upon to provide prompt, friendly, and efficient service to our customers.  Therefore the right candidate for this position should have excellent customer service skills, keen attention to detail, and a strong sense of safety. To be qualified for this role you must have a valid Class A or B CDL with the ability to obtain air brake, tanker, and hazmat endorsements.  Propane delivery experience preferred, but not required.  This Propane Delivery Driver position is a first shift, Monday – Friday opportunity, with an on-call rotation and seasonal overtime as needed. All applicants must be able to perform all physical requirements of job to include the willingness to work outdoors in all weather and driving conditions, and the ability to lift up to 75 lbs.
---
Production and Packaging Positions Available
New Starting Wages, up to $21.85 per hour!  
Burnett Dairy Cooperative is currently looking to hire full-time production employees to work in various manufacturing departments of our cheese production facility. All applicants must be 18 years old to apply. Multiple positions and shifts are currently available.  Based on the needs of production, the ability to work flexible shifts and adapt to changing work schedules is required. No experience needed, will train!  Join our team today and complete the online application below. 
---
Bistro Associate (Full-time)
Burnett Dairy Cooperative is currently hiring a part-time Bistro Associate.  The right person for this position is courteous to all customers, prompt, efficient, and has the ability to work in a fast paced environment.  Must be able to take and make orders for the following: cheese trays, pizzas, sandwiches, cheese curds, and all other food preparation as needed.  This position requires constant standing, infrequent lifting of up to 50 pounds, and the ability to work as part of a team in a fast-paced, pleasant work environment.  Similar clerk experience preferred.   Schedule is days, evenings, and weekends as scheduled with shifts ranging in the timeframe of 7:45am-7:30pm. 
---
General Store Clerk (Part-time)
The General Store at Burnett Dairy Cooperative is currently looking for an addition to its crew!  We are seeking a prompt, efficient, and courteous person to join our team as a part-time General Store Clerk.  The right candidate for this position will have excellent customer service skills, be able and excited to assist customers, and be proficient working with both money and computers.  Responsibilities for this position include: stocking, pricing, recording, and maintaining products sold in the store and the ability to take and write orders and record sales transactions accurately.  This position is part-time with varied hours that include days, nights and weekends.  From agricultural supplies, lawn and garden necessities, pet food, power tools, and propane refills, working at the General Store is a pleasant experience with every customer that walks in the door!   Apply Today! 
---
Current Openings at our Cady Cheese location in Wilson, WI:
---
Bilingual Interpreter and Translator-Cady Cheese
Burnett Dairy is recruiting for a newly created position as a Bilingual Interpreter and Translator.  The location for this position will be in Wilson, WI; traveling to the Grantsburg, WI location as needed.  The purpose of this position is to facilitate effective communication by translating both verbal and written statements between English & non-English speakers.  Job duties and responsibilities include verbal interpretation and written translation as described within the attached job description. 
Job Requirements for this position include the following:
Education/Experience/Skills:
Bachelor's degree preferred.

Fluency in English and Spanish required.

At least three years of related experience as an interpreter/translator preferred.
Abilities/Skills:
Exceptional English and Spanish grammar skills to provide precise, sensible translations of both languages

Public speaking ability to p

repare and deliver oral presentations as requested.

Ability to work collaboratively with various groups of people.

Maintains positive work relationships.

Must be able to travel between both Burnett Dairy locations as needed. 
---
Burnett Dairy Cooperative Applications
Burnett Dairy Cooperative Employment Application
Burnett Dairy Cooperative Driver Application
To apply at our Grantsburg location, please complete the Burnett Dairy Cooperative Employment Application.  You may email your application and/or resume to jobs@burnettdairy.com, or call Sara Trojanowski at 715.689.2010 or Becky Popp at 715.689.2005 for more information. 
To apply at our Cady Location: please complete the Burnett Dairy Cooperative Employment Application. You may email your application and/or resume to jill.filkins@cadycheese.com or call Jill Filkins at 715-772-4218 for more information.