Careers
Below you will find the employment opportunities currently available at Burnett Dairy Cooperative.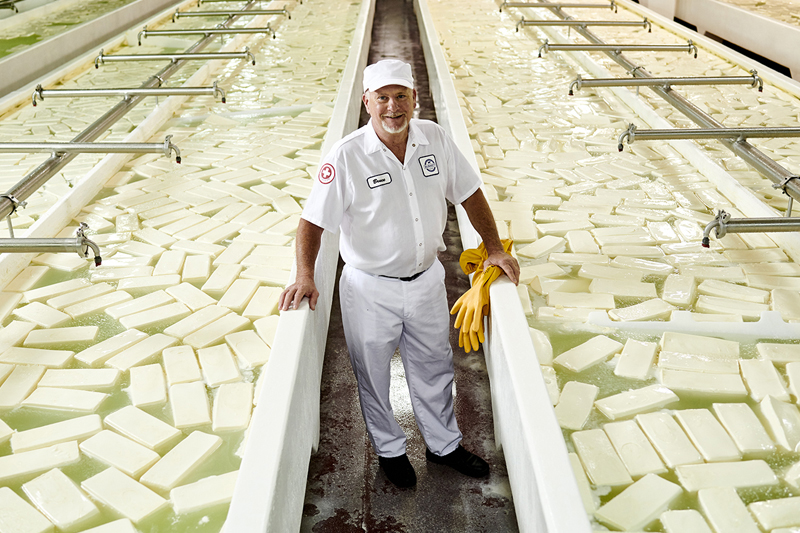 Join a successful and award-winning cheese manufacturing company where your contributions make a difference and there is always an opportunity for growth and advancement!
In addition to competitive wages, an excellent work environment, and a company history of stability and security, Burnett Dairy Cooperative is happy to offer the following benefits:
Health Insurance
Vision Insurance
Dental Insurance
Employer Paid Life Insurance
Employer Paid Long-Term Disability
Paid Vacation and Sick Time after 60 days
401(k) with generous company match
Profit Sharing
Tuition Reimbursement
Employee Discounts
Not all benefits are available for part-time employees.
---
Current Openings at our Grantsburg location:
---
Production Supervisor-
The Loaf Pack Production Supervisor is responsible for all aspects of packaging cheese on 2nd shift.  This includes production scheduling, quality control, knowledge of all machinery, and coordination of staff schedules and training and department productivity.  The supervisor is responsible for the cleanliness and sanitation of the department, as well as accurate recording of all production information.  Must be mobile and able to direct a team, in a changing work environment.  This is a working supervisor position so working on the production floor is required.  
The job requirements for this position include the capability to lift/push/pull/stack up to 50 lbs., the ability to be a licensed forklift operator, and work every other weekend.  The shift starts between 3-4 pm and goes until the work is finished.  To be successful in this position we're looking for candidates with strong written and verbal communication skills, a positive attitude, dependable attendance, and effective leadership skills to motivate their team for optimal production.  
---
Loaf Pack Lead (2nd Shift)
We are currently accepting applications for the position of Loaf Pack Lead for 2nd shift.  This lead position is responsible for completing all duties of a Loaf Pack Operator as well as enforcing all safety policies, documenting attendance of employees, assisting employees with questions, promoting a good working attitude and environment, and enforcing all policies and procedures.  Other duties include: making a daily worksheet, detailing orders, keeping accurate records, and checking orders for accuracy.  All leads must have excellent communication skills with the employees and be able to work as part of a team in a very fast paced work environment. The physical requirements of this position include: ability to lift up to 70 lbs, Push/Pull/Stack up to 70 lbs., lifting could be continuously 40 lbs depending on size of blocks, standing on feet for entire shift, and repetitive motion and frequent use of hands.  This position is full-time nights, working hours are 4:00pm-until the work is complete. This is a Sunday through Saturday rotation schedule, with every other weekend being required.  
---
Cheese Innovation Scientist
The role of the Cheese Innovation Scientist is to assist with the execution of R&D projects in order to deliver new cheese products and concepts to expand our core business. This position also helps with scale-up trials, recipe development, and standard operating procedures for production related to new products. Primary responsibilities for this position include:
Research & Development
Assisting with development and commercializing new products and processes including bench top development, pilot plant trials, and production plant trials to achieve business objectives.

Preparing periodic special reports concerning the results of laboratory tests or products development trials including next steps and impact on key business initiatives.

Designing and developing stress and shelf-life systems in support of new product/package development.

Applying experimental design and statistics to sensory research and product development.
Quality Assurance
Working with lab personnel/suppliers/vendors to evaluate ingredients

,

recipes, and processes to ensure the highest quality product

Providing technical support and problem solving on cheese production and product performance issues.

Developing SOPs for scale-up trials and performs audits on new R&D products to ensure they are being produced according to SOPs as well as all specifications.
Miscellaneous
Determining appropriate research methodologies to coordinate, design, plan, conduct, analyze, and interpret in-house tests and consumer research studies (quantitative research) to reduce business risk in decision-making and enhance product knowledge. 

Demonstrating proficiency in analytical, problem-solving skills, and knowledge of sensory methods and techniques (discrimination, descriptive and consumer test methods).

Working efficiently and productively with R&D, QA, Operations, and Supply Chain

Performing other duties as assigned.
The educational requirements for this position are a Bachelor's Degree in Dairy Science, Food Science, or related required with 3-5 years of experience.  A Master's Degree is preferred.  In order to be successful in this position, candidates should have demonstrated analytical experience, specifically for various chemical, sensory and physical properties like protein, calcium, fat, moisture, flavor, texture, shredabilty and meltability.  Demonstrated expert test development knowledge and strong presentation, scientific writing, communication and listening skills are also required. 
---
Financial Administrative Assistant
The role of the Financial Administrative Assistant is to help support the finance department to maintain and monitor certain financial metrics and systems throughout the organization by adhering to generally accepted accounting principles.  The primary job responsibilities include: coordinating the paperwork, tracking and verifying all capital expenditures against invoices as directed, maintaining the depreciation/fixed asset schedule, assisting with variance tracking and reconciling expense reports, assisting with inventory control issues and managing cycle counting company-wide. The Financial Administrative Assistant position will also help promote the organization's objectives and processes and contribute to building processes that are accurate, efficient and timely as well as process improvements.  Educational requirements for this position include an Associate degree in Accounting, Finance, or related discipline required, Bachelor's degree preferred.  Previous accounting and/or administrative experience and high proficiency with accounting software is required for this role.  Candidates should also have: excellent written and verbal communication skills, high attention to detail with exceptional organizational skills, and extensive knowledge of general financial accounting and cost accounting. 
---
Agronomy and Co-op Opportunities
---
Commodity Manager
The purpose of the Commodity Manager is to develop, implement, and maintain a commodity inventory strategy that supports the Company's supply chain in order to purchase quality products and services at competitive and fair prices, while establishing and maintaining strong customer relationships.  Individual duties encompass a variety of responsibilities to include: evaluating market conditions, contracting for grain and other commodities and managing inventory, ordering and logistics.  Qualifications for this position include a Bachelors Degree in Business, Economics or Finance and 5 years of experience required.  Candidates for this position must have strong attention to detail, excellent verbal and written communication skills, a positive attitude, the ability to use critical thinking to problem solve, capability to make formal presentation, and experience working with financials including developing P&L statements, and budgeting.  
---
Production and Packaging Positions Available
New Starting Wages, up to $21.85 per hour!  
Burnett Dairy Cooperative is currently looking to hire full-time production employees to work in various manufacturing departments of our cheese production facility. All applicants must be 18 years old to apply. Multiple positions and shifts are currently available.  Based on the needs of production, the ability to work flexible shifts and adapt to changing work schedules is required. No experience needed, will train!  Join our team today and complete the online application below. 
---
Current Openings at our Cady Cheese location in Wilson, WI:
---
Maintenance Manager
Cady Cheese is seeking a qualified Maintenance Manager.  You may be the right fit if you can positively lead a team of technicians through performing highly diversified duties, such as:  installing, troubleshooting, repairing and maintaining production and facility equipment according to safety, predictive and productive maintenance systems and processes.  Responsibilities for this role also include: ensuring all equipment and mechanical, electrical, electronic and structural repair and improvements are performed properly and timely. This role also reviews and designs production processes and machinery to improve production speed, quality, safety and volume. Candidates should be self-motivated and organized in order to keep all projects moving forward and on time.  Qualifications for this position include:
Technical degree or equivalent in electrical, mechanical, hydraulics and pneumatic maintenance
Experience with Computerized Maintenance Management Systems (CMMS), PLC programming and computer operation
Knowledgeable in fabrication and welding
Knowledgeable of electronics and trouble-shooting of electronics
Two years of maintenance and/or maintaining food service equipment
Knowledge of OSHA regulations, lock out/tag out procedures, and confined space
The physical demands include a very active work environment that requires standing, walking, bending, kneeling, stooping, crouching, and climbing throughout the day.  Candidates must frequently lift and/or move items of 50 pounds and occasionally over 75 pounds with assistance.
---
Burnett Dairy Cooperative Employment Application
Burnett Dairy Cooperative Driver Application
To apply at our Grantsburg location, please complete the Burnett Dairy Cooperative Employment Application.  You may email your application and/or resume to jobs@burnettdairy.com, or call Sara Trojanowski at 715.689.2010 or Becky Popp at 715.689.2005 for more information. 
To apply at our Cady Location: please complete the Burnett Dairy Cooperative Employment Application. You may email your application and/or resume to jill.filkins@cadycheese.com or call Jill Filkins at 715.689.4403 for more information.