Careers
Below you will find the employment opportunities currently available at Burnett Dairy Cooperative.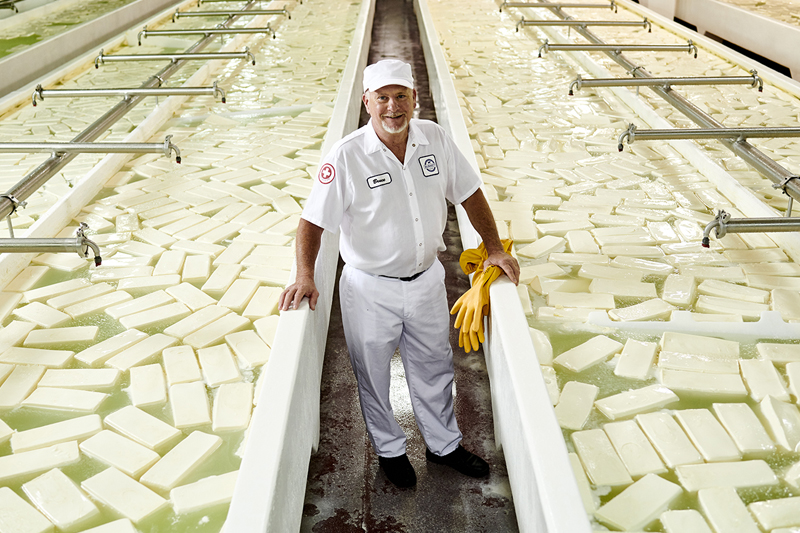 Join a successful and award-winning cheese manufacturing company where your contributions make a difference and there is always an opportunity for growth and advancement!
In addition to competitive wages, an excellent work environment, and a company history of stability and security, Burnett Dairy Cooperative is happy to offer the following benefits:
Health Insurance
Vision Insurance
Dental Insurance
Employer Paid Life Insurance
Employer Paid Long-Term Disability
Paid Vacation and Sick Time after 60 days
401(k) with generous company match
Profit Sharing
Tuition Reimbursement
Employee Discounts
Not all benefits are available for part-time employees.
---
Current Openings at our Grantsburg location:
Field Services Specialist
The Field Services Specialist for Burnett Dairy Cooperative is responsible for advising and oversight of milk quality of our Patrons' dairy cattle.  This role is critical in ensuring the BDC patrons are providing high quality, safe milk for processing.  This position is important for providing information and consultation to the patrons with regulatory requirements and the processes used by the state and federal inspectors to enforce those requirements.  The person in this position will be the main representative on the farm for the milk patrons of BDC and is a key point for public relations with all BDC patrons.
Job/License Requirements
Education/Experience:
Background in agriculture or agribusiness, preferably dairy experience with milking systems, cleaning and sanitation.

2 years of similar experience or education preferred

H.S. Diploma required, Bachelors' degree, Agriculture/Dairy Science preferred
Certification/License:
Unrestricted Wisconsin drivers' license

Laboratory Evaluation Officer (LEO) Certification

Wisconsin bulk milk weigher and sampler license

Minnesota Sampler / hauler's license

Wisconsin Weights and measures service; technician registration

Minnesota Dairy Field Representative Service Permit

Laboratory Analyst Certification
---
Maintenance Manager
The role of the Maintenance Manager is responsible for ensuring all equipment and mechanical, electrical, electronic and structural repair and improvements are performed properly and timely. This role also reviews and designs production processes and machinery to improve production speed, quality, safety and volume. Position requires the leading of the project(s) and be self-motivated to keep all projects moving forward and on time.  This is a first shift position, however based on staff scheduling and availability, alternate work days and times maybe required on an as needed basis.  
Job Requirements:
Minimum of 10 years' experience designing production processes and machinery in a progressive related industry
Detail oriented with outstanding communication skills and an analytical mind set
Strong verbal and written communication, time management, organizational, interpersonal, and team building skills
Excellent Computer Skills (Auto Cad training to be provided)
---
Production Workers 
Burnett Dairy Cooperative is currently looking to hire full-time production employees to work in various manufacturing departments of our cheese production facility. All applicants must be 18 years old to apply. Multiple positions and shifts are currently available.  Based on the needs of production, the ability to work flexible shifts and adapt to changing work schedules is required. Burnett Dairy Cooperative offers competitive wages, great benefits and an excellent work environment.  Join our team today and complete the online application below. 
---
Bistro Associate 
Burnett Dairy Cooperative is currently hiring part-time Bistro associate. The right person for this positions is prompt, efficient, courteous, and above all has excellent customer service skills. Job duties include, but are not limited to: food prep, making pizzas and cashiering, stocking shelves and coolers, maintaining a clean and sanitary work area, and helping customers with their food orders. To be qualified for this position, a person must be comfortable using a computer, be able to collect money and make change, be comfortable working with food products, and demonstrate excellent customer service skills.
This job requires constant standing, infrequent lifting of up to 50 pounds, and the ability to work as part of a team in a fast-paced, pleasant work environment. Similar clerk experience preferred. Must be able to work varied hours and weekends. Must be available for varied hours that range from 7:45am-7:30pm.
---
Current Openings at our Cady Cheese location in Wilson, WI:
There are no openings at this time.
---
Burnett Dairy Cooperative Applications
Burnett Dairy Cooperative Employment Application
Burnett Dairy Cooperative Driver Application
To apply at our Grantsburg location, please complete the Burnett Dairy Cooperative Employment Application.  You may email your application and/or resume to jobs@burnettdairy.com, or call Jamie Swan at 715.689.2010 or Becky Popp at 715.689.2005 for more information. 
To apply at our Cady Location: please complete the Burnett Dairy Cooperative Employment Application. You may email your application and/or resume to jill.filkins@cadycheese.com or call Jill Filkins at 715-772-4218 for more information.