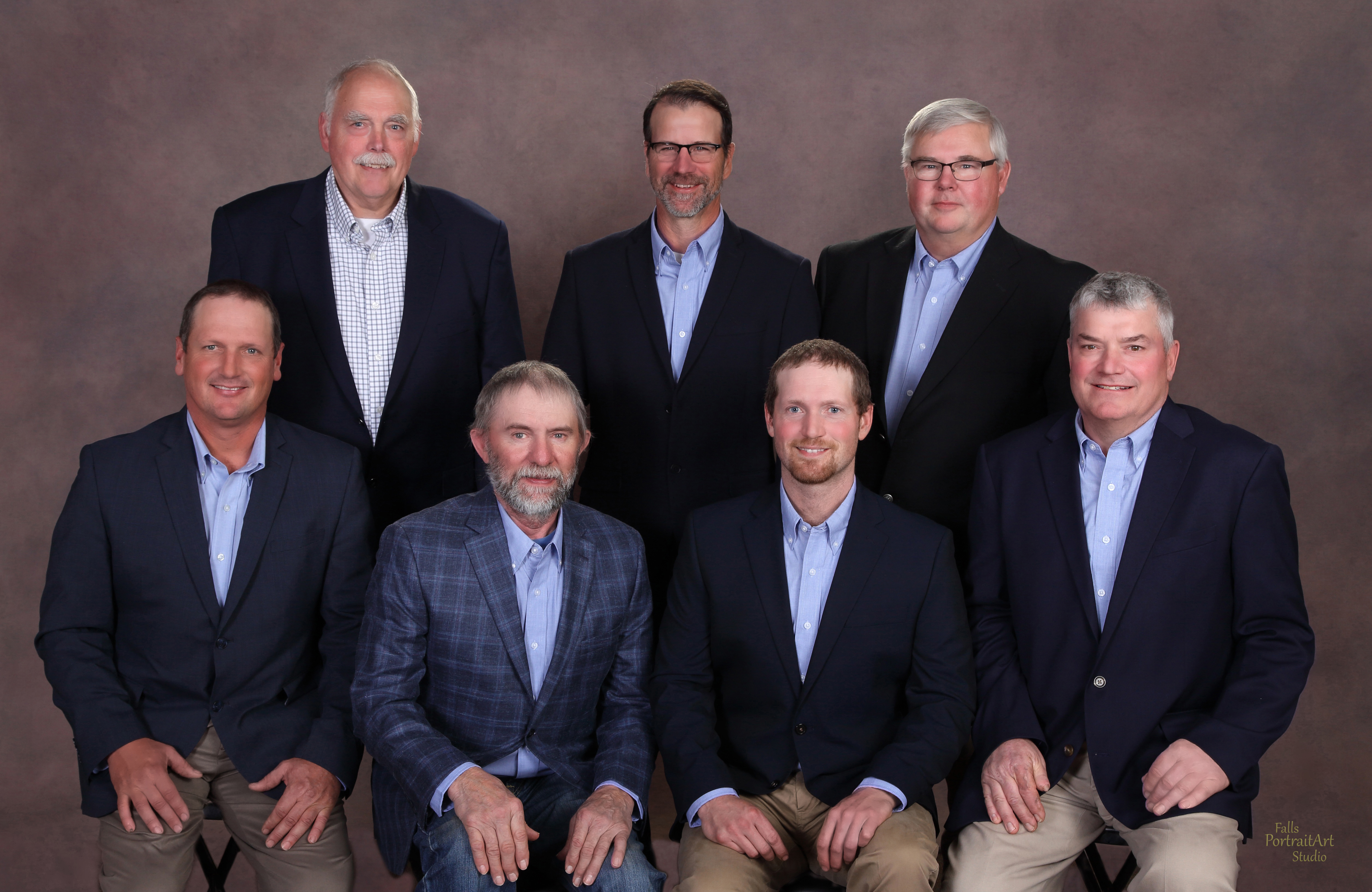 2019 Board of Directors, front row (l-r): Mark Knoop, Secretary/Treasurer; Greg Anderson, Director; Kyle Mathison, Director; Paul Willger, Director. Back row: William Haase, Chairman; Kevin Mathison, Director; Ted Johnson, Vice Chairman.
Burnett Dairy is a cooperative, which means it is owned by the customers who buy our products and services, and the patrons who supply product back to the cooperative.
Established by the area dairy farmers in 1896, Burnett Dairy Cooperative today provides goods and services for farms, the residential public and other businesses.
Our board of directors consists of seven farmers who supply their milk to Burnett Dairy.
2020 Board of Directors (effective December 18, 2019):
Chairman, Bill Haase (2021)

Vice Chairman, Paul Willger (2020)

Secretary/Treasurer, Ted Johnson (2022)

Director, Brian Anderson (2022)

Director, Greg Anderson (2020)

Director, Roy Grewe (2022)

Director, Kyle Mathison (2021)
Date indicates the year their term expires.