World Champion Cheese Contest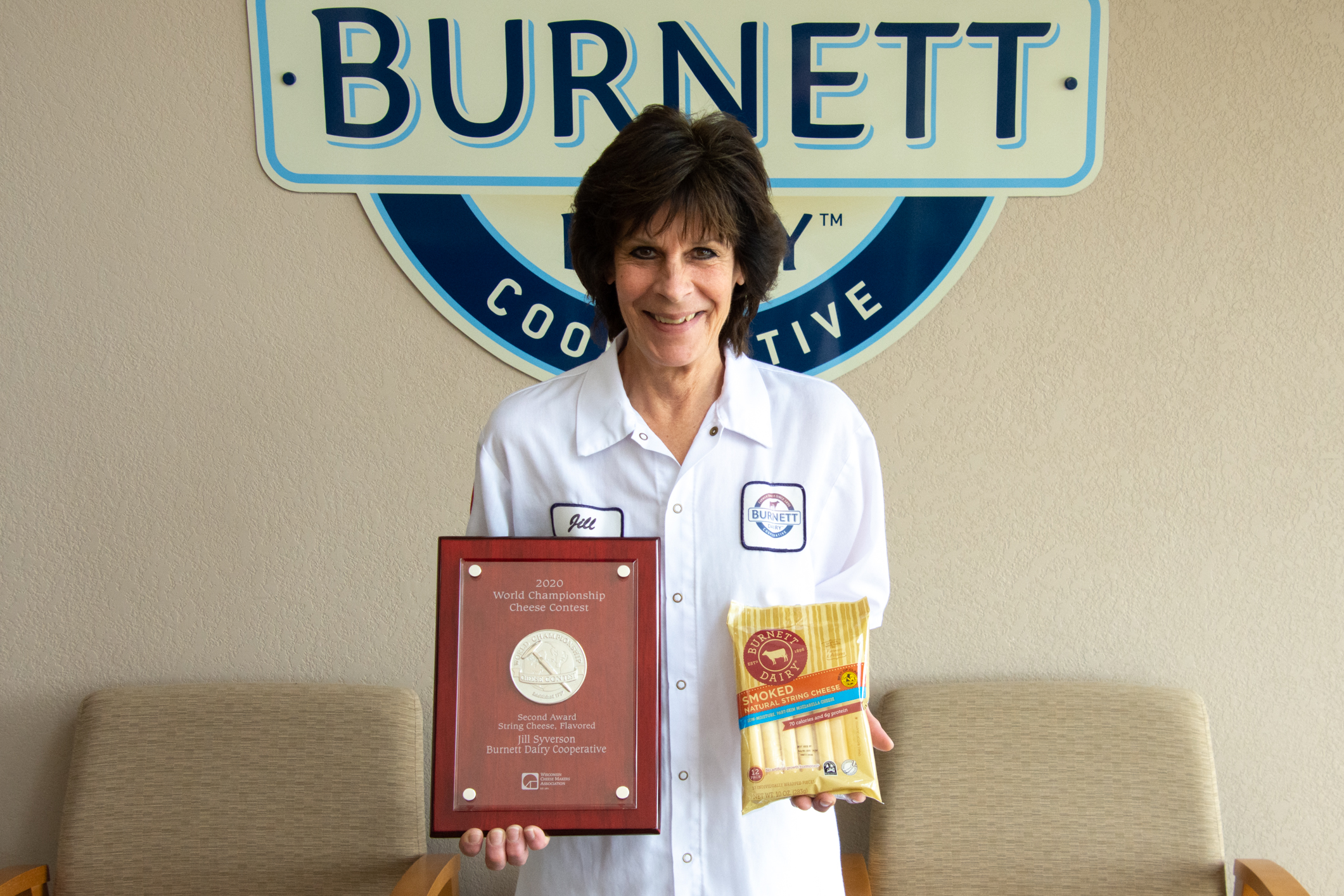 Burnett Dairy Cooperative's Smoked String Cheese earned second place in the flavored string cheese category at the 2020 World Champion Cheese Contest held in Madison, Wisconsin on March 5th. The Smoked String Cheese was crafted by Burnett Dairy's cheesemaker Jill Syverson, and, out of a maximum of 100 points, it received a score of 99.20. First place went to Karoun Dairies LLC in Turlock, California with a score of 99.70.
"This is a great accomplishment for Jill and for Burnett Dairy Cooperative. We have very talented cheesemakers at Burnett Dairy that have proven they are skilled at making many different types of cheese," said Jeff Pfau, vice president of sales and marketing for Burnett Dairy Cooperative.
The World Championship Cheese Contest (WCCC) is the largest and most respected technical cheese, butter, yogurt, and dry dairy ingredient competition in the world. A team of skilled technical judges evaluates the entries on their flavor, body and texture, salt, color, finish, packaging, and other appropriate attributes. The next WCCC will be held in March 2022.